While visiting Memphis, TN our Uber driver from the night before told us about Gus's World Famous Fried Chicken and the guy seemed to know what he was talking about so we decided to give it a try.
The outside of the building spoke to me, I don't like really fancy places, I care about what is in the inside…the food!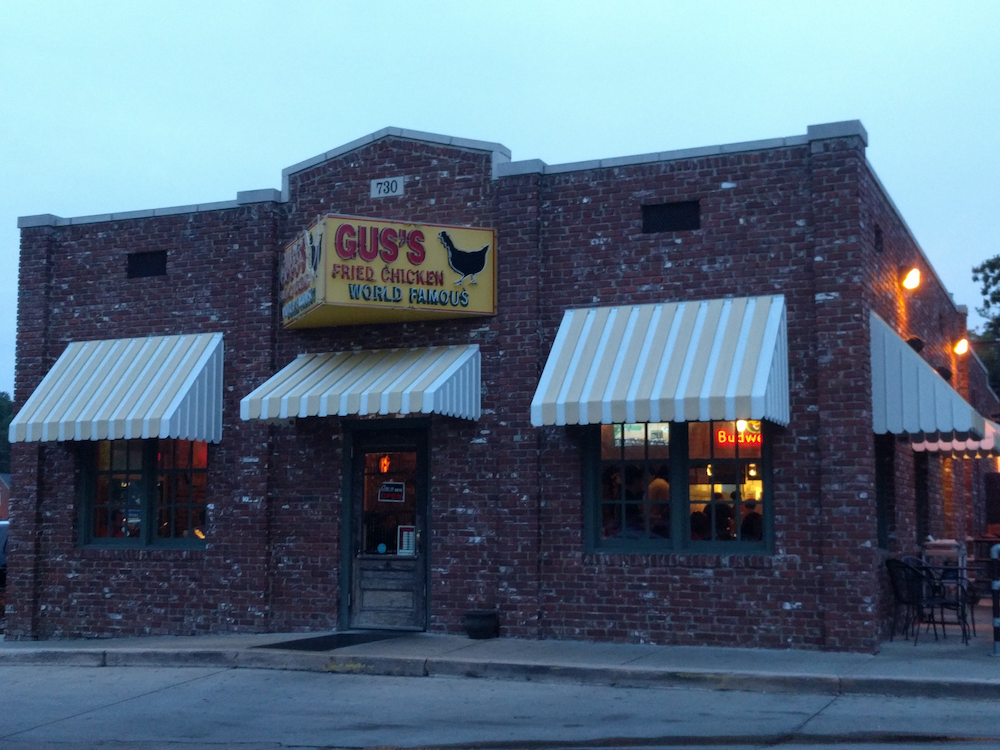 Inside feels just like it should, cozy, southern, like a southern kitchen.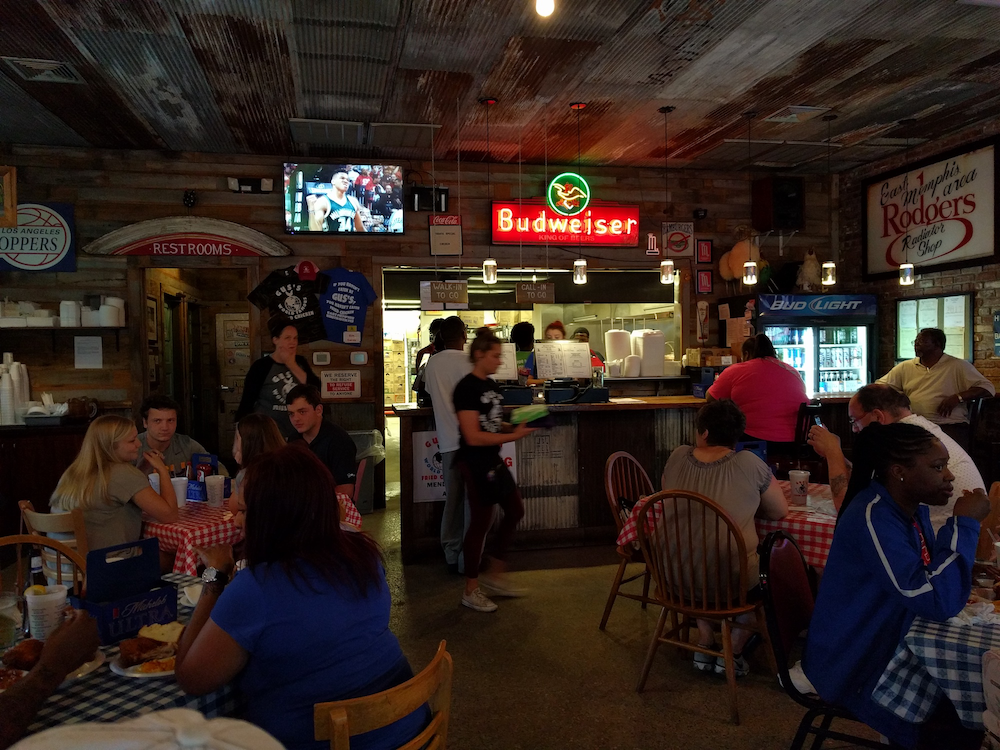 I chose the 3 piece white meat plate, and opted for two helpings of mac-n-cheese instead of beans and coleslaw - As recommended by our driver who claimed that, "you don't go there for the sides, Mac-N-Cheese is the only one worth getting."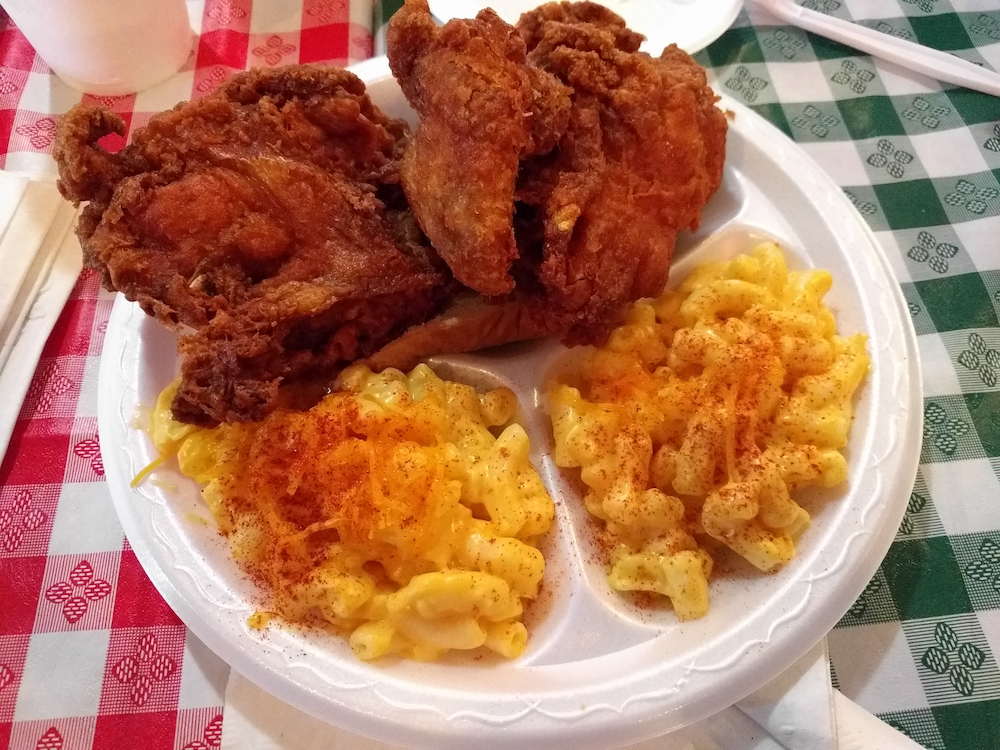 Gus's is known for their Hot Chicken, meaning the breading has a bit of a kick to it. Some of those who dined with me thought it was hot, I added plenty of Louisiana Hot Sauce in order to bring it up to a satisfactory level.
We finished off the mean with a deep fried blueberry pie. Was it good? I guess. I would have preferred Strawberry or Apple.
Let me tell you, there will be a brick in your stomach after putting this one away!